Sept. 27 – Brian Kenny Discussion and Booksigning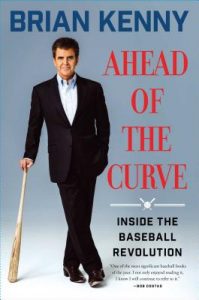 MLB Network host and commentator Brian Kenny will share stories from baseball's past and present and discuss his new book "Ahead of the Curve: Inside the Baseball Revolution." In "Ahead of the Curve", Kenny shows how baseball has been revolutionized—not destroyed—by analytical thinking. Event runs from 7-8 p.m. in our theater.
Books available for purchase at Museum. To pre-order a copy, call (973) 655-2378.
Sept. 29 – Black Maria Film Festival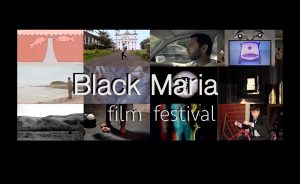 Series of sports-related films and shorts from the Black Maria Film Festival, the national touring festival which showcases independent films from all over the world. Films will be introduced by Festival director Jane Steuerwald, who will lead a discussion afterward. Program begins at 7:30 p.m. Tickets: $15 for adults, $10 for students. To RSVP: (973) 655-2378.
Oct. 20 – Mickey Mantle Tribute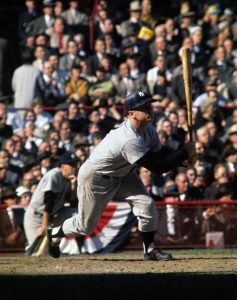 On what what would have been his 85th birthday, the Museum will celebrate the life of Mickey Mantle with a special film about the Yankee legend, with screenings at 1 p.m. and 3 p.m. Regular Museum admission.
Nov. 2 – Baseball: The New York Game
Special presentation on baseball and its relationship to New York society and culture by Tony Morante, Yankee historian and director of Yankee Stadium tours. Regular admission. Program starts at 1 p.m.
Nov. 17 – Joe Buck Discussion/Booksigning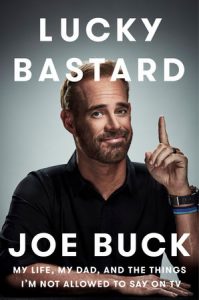 One of sports' most accomplished broadcasters, Joe Buck will talk about his life, career, and memorable relationship with his father, the legendary Jack Buck, followed by a signing of his new memoir Lucky Bastard: My Life, My Dad, And The Things I'm Not Allowed To Say on TV.
Over the past two decades, Buck has moved seamlessly between announcing for the NFL, MLB, and even golf – and remains the voice you hear during the year's biggest games, including the World Series and Super Bowl.
Event begins at 7 p.m. To RSVP or pre-order a book call (973) 655-2378.
Dec. 3 – What's It Worth? Memorabilia Appraisal Day
John Brigandi of Brigandi Coin and Collectibles of New York City, one of the nation's preeminent memorabilia experts, will appraise items and collectibles from visitors, with a limit of three items per person. Event runs from 12 noon to 4 p.m. – regular Museum admission ($6 per adult, $4 per student).
If you're wondering whether the "junk" gathering dust in the attic or sitting at the neighborhood garage sale is valuable or just a curiosity, Brigandi and his team will help educate visitors and tell "what's it worth."