July and August Dates – Fun Youth Educational Programs
Do you have kids in grades 1-5 that love to learn, craft, and play games? Come join us at the Museum! We will be holding morning educational programs throughout July and August that focus on learning about baseball teams, stadiums, mascots, and other fun facts about baseball. Each session will feature a fun lesson, activity, and an educational game.
Program dates are: July 26, 27, 28, and August 15, 16, 17, and 18. Classes are from 10-11:30 a.m. Kids are $10, parents and guardians are free. To sign up, email yogimuseum@montclair.edu or call us at (973)655-2378.
*****
We also have fun programs for kids ages 4-7 if you have little ones! We will be focusing on baseball and learning about the Olympics as well, just in time for the games to start in Rio this August. We will have stories, games and crafts for your little ones to participate in.
Program dates are: July 26, 27, 28, and August 15, 16, 17, 18, 23, 24, and 25. Perfect if you have both younger and older kids, because they're at the same time slot, 10-11:30 a.m. Kids are $10, parents and guardians are free. To sign up, email yogimuseum@montclair.edu or call us at (973)655-2378.
July 27 – Yankee Stadium Tour – SOLD OUT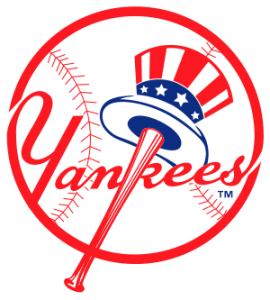 Behind-the-scenes tour of Yankee Stadium, including an insiders look at the dugout, the Yankee Museum, the press box, Monument Park and more. Luxury bus transportation, snacks and souvenir provided. The bus leaves the Yogi Berra Museum at 9:30 a.m.
Tickets are $75 per person. Call (973)655-2378 to RSVP.

July 18-22 – Bruce Beck and Ian Eagle Sports Broadcasting Camp
Embarking on their 15th annual camp, sportscast legends Bruce Beck and Ian Eagle provide the insights and hands-on skills to succeed in the industry. The camp has been a springboard for hundreds of local students to launch college and professional broadcasting careers. Call (908) 233-1113 or info@sportsbroadcastingcamp.com.
Aug. 1-5 – Museum Baseball Camp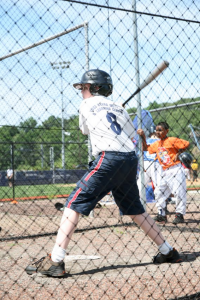 Baseball camp for kids ages 7-13 to learn, have fun and enhance their skills in all phases of the game. Under the direction of Andrew Mulvey and his staff, we provide the opportunity for young players to improve their ability level and develop into the best player possible with all out-door activities taking place at the nearby Montclair State playing fields. Camp runs from 9 a.m.-3 p.m. each day. Refreshments, lunch and a camp T-shirt are provided.
Download application or call (973) 655-2378.
Aug. 8-10 – Sports Business Academy
Fifth annual program for high school and college students seeking a career in sports. Over three days, students gain valuable insights from accomplished professionals, learn to network, and become better prepared to launch their career in sports.
Among this year's guest speakers: Scott O'Neil, CEO New Jersey Devils, Philadelphia 76ers and Prudential Center; Jean Afterman, Senior VP and Assistant GM New York Yankees; and Adrian Wojnarowski, NBA guru and host of The Vertical.
Program runs from 9 a.m.-3 p.m. each day. Registration $299. Call (973) 655-2378 or register online here.
Aug. 16 – Yankee Stadium Suite Night
Enjoy the NY Yankees and Toronto Blue Jays game in a Yankee Stadium party suite in the company of celebrity guests. Food and beverages included. Tickets are $500, to RSVP call (973)655-2378.
Aug. 25 – Building a Championship Culture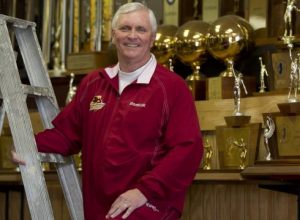 Hall of Fame basketball coach Bob Hurley Sr. and Rutgers head wrestling coach Scott Goodale will discuss how to build successful sports programs in first of series of town hall events in association with Parabolic Performance & Rehab. Program begins at 7 p.m., ideal for parents, coaches, and athletic directors at youth, high school and college levels. Fee: $15 adults, $10 students. Sign up here.
Sept. 17 – Brian Kenny Discussion and Booksigning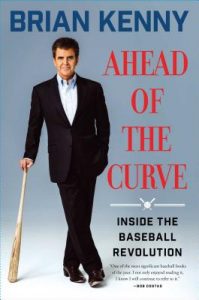 MLB Network host and commentator Brian Kenny will share stories from baseball's past and present and discuss his new book "Ahead of the Curve: Inside the Baseball Revolution." In "Ahead of the Curve", Kenny shows how baseball has been revolutionized—not destroyed—by analytical thinking. Event runs from 12:30 p.m.-2 p.m. in our theater.
Books available for purchase at Museum. To pre-order a copy, call (973) 655-2378.
Sept. 29 – Black Maria Film Festival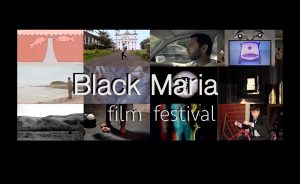 Series of sports-related films and shorts from the Black Maria Film Festival, the national touring festival which showcases independent films from all over the world. Films will be introduced by Festival director Jane Steuerwald, who will lead a discussion afterward. Program begins at 7:30 p.m. Tickets: $15 for adults, $10 for students. To RSVP: (973) 655-2378.
Oct. 20 – Mickey Mantle Tribute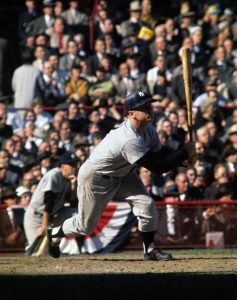 On what what would have been his 85th birthday, the Museum will celebrate the life of Mickey Mantle with a special film about the Yankee legend, with screenings at 1 p.m. and 3 p.m. Regular Museum admission.
Nov. 17 – Joe Buck Discussion/Booksigning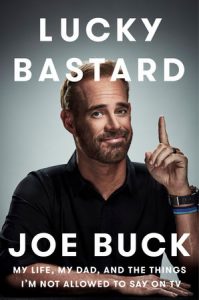 Broadcaster Joe Buck will talk about his life, career, and memorable relationship with his father, the legendary Jack Buck, followed by a signing of his new memoir Lucky Bastard. Event begins at 7 p.m. To RSVP or pre-order a book call (973) 655-2378.