Oct. 20 – Mickey Mantle Tribute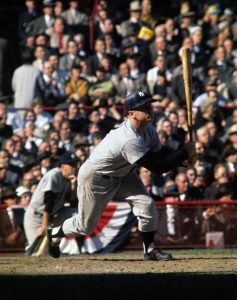 On what what would have been his 85th birthday, the Museum will celebrate the life of Mickey Mantle with a special film about the Yankee legend, with screenings at 1 p.m. and 3 p.m. Regular Museum admission.
Oct. 23 – Jerry Winick Sports Drawing Workshop
Fun sports drawing class for burgeoning artists (ideally ages 6-13) conducted by award-winning artist Jerry Winick of Pencilworks Studio in Little Falls. Workshop will be run from 12 noon to 2:30 p.m. Drawing materials to be provided, regular admission to Museum. To RSVP or more info (973) 655-2378.
Nov. 2 – Baseball: The New York Game
Special presentation on baseball and its relationship to New York society and culture by Tony Morante, Yankee historian and director of Yankee Stadium tours. Regular admission. Program starts at 1 p.m.
Nov. 2 – Why Sportsmanship Matters
Second in series of sports education programs for parents, coaches and student-athletes in partnership with Parabolic Rehab and Performance. Panelists are Bryce Salvador, former New Jersey Devils captain; Devon Kennard, New York Giants linebacker; and Christie Welsh, former U.S. Women's National Soccer Team member and current girls soccer coach of Montclair Kimberley Academy. Program begins at 7 p.m. and will be moderated by Rick Wolff, host of WFAN's Sports Edge lively call-in show. Tickets: $15 adults, $10 students. Space is limited, to RSVP call (973) 655-2378 or online here.
Nov. 11 – Educational Program for grades 2-5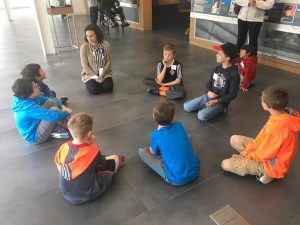 Join us on Veteran's Day for an interactive program for grades 2-5. We'll be learning about veterans in baseball like Yogi. We will have a fun lesson, crafts and games, and we'll show a kid-friendly movie afterwards. Program runs from 11-12:30 p.m. $10 per child, parents and guardians are free.
Nov. 15 – Yakkin' at Yogi's Charity Dinner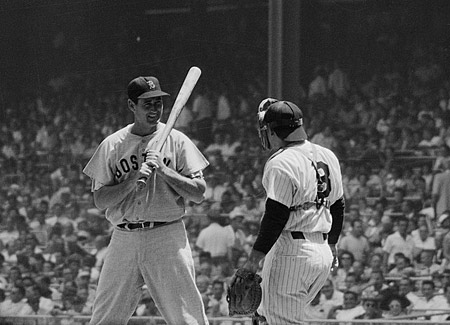 In honor of Yogi, a master of chitchat and small talk, especially around home plate, the Museum presents an intimate charity dinner featuring a celebrity guest at each table throughout the Museum. "Yakkin at Yogi's" is a fun, unique event celebrating the art of conversation over dinner, with proceeds to support the Museum's education programs.
Celebrity guests include Patrick Wilson (actor, producer), Bobbi Brown (makeup maven), Don Garber (MLS commissioner), Harold Reynolds (MLB Network analyst), Sweeny Murti (Yankee correspondent), Arlene and Cheryl Howard (wife and daughter of Yankee legend Elston Howard), Priscilla Lopez (actress), Russ Salzberg (broadcaster), Jim Axelrod (CBS News correspondent), Suzyn Waldman (Yankee broadcaster), John Schreiber (NJPAC CEO), Patrick Wilson (actor) and others.
Sponsorship opportunities are available, individual tickets $250. For more info call (973) 655-2378 or purchase tickets here.
Nov. 17 – Joe Buck Discussion/Booksigning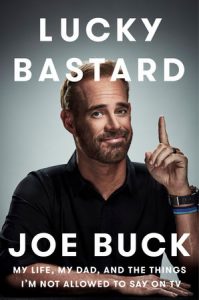 One of sports' most accomplished broadcasters, Joe Buck will talk about his life, career, and memorable relationship with his father, the legendary Jack Buck, followed by a signing of his new memoir Lucky Bastard: My Life, My Dad, And The Things I'm Not Allowed To Say on TV.
Over the past two decades, Buck has moved seamlessly between announcing for the NFL, MLB, and even golf – and remains the voice you hear during the year's biggest games, including the World Series and Super Bowl.
Event begins at 7 p.m. To RSVP or pre-order a book call (973) 655-2378.
Nov. 21 – Yogis for Yogi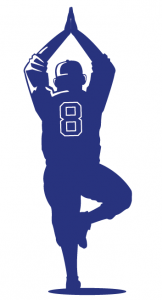 Join us on Monday, November 21st for our annual Yogis for Yogi event, a fun night of instructed yoga in our Museum! Instructors Julie Margolis and Arielle Scarpelli will co-instruct the class, and all proceeds will go towards the Museum's educational programs. Class takes place in our Museum's atrium.
$30 per person, doors open at 6:00 p.m. and class starts at 6:30 p.m. Space is limited, to RSVP call us at (973)655-2378 or buy tickets here.
Nov. 22 – Covering the Rio Olympics
Program in collaboration with Montclair State University School of Communication examining the media coverage of the Rio Summer Olympics with guests Karen Crouse of the New York Times and Bruce Beck of WNBC TV. Program begins at 10 a.m. Call (973) 655-6891 to RSVP.
Dec. 2 – An Evening with Joe Maddon
Looking for a unique baseball experience? Join Chicago Cubs manager Joe Maddon for an intimate cocktail party and a Q&A with the three-time Manager of the Year. Spaces are limited, event details to follow.
Dec. 3 – What's It Worth? Memorabilia Appraisal Day
John Brigandi of Brigandi Coin and Collectibles of New York City, one of the nation's preeminent memorabilia experts, will appraise items and collectibles from visitors, with a limit of three items per person. Event runs from 12 noon to 4 p.m. – regular Museum admission ($6 per adult, $4 per student).
If you're wondering whether the "junk" gathering dust in the attic or sitting at the neighborhood garage sale is valuable or just a curiosity, Brigandi and his team will help educate visitors and tell "what's it worth."
Dec. 13 – Brian Kenny Discussion and Booksigning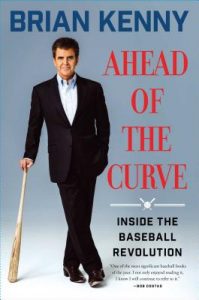 MLB Network host and analyst Brian Kenny will be here to talk all things baseball, including his acclaimed new book, Ahead of the Curve: Inside the Baseball Revolution, followed by a booksigning. Great holiday gift!
One of the game's most eloquent and passionate observers, Kenny uses stories from baseball's present and past to examine why fans sometimes choose ignorance over information, and how tradition can trump logic, even when directly contradicted by evidence.
Event starts at 7 p.m. To RSVP or pre-order a book call (973) 655-2378.