Coming April 1 – "Saving Face: The Evolution of the Catcher and Goalie Mask"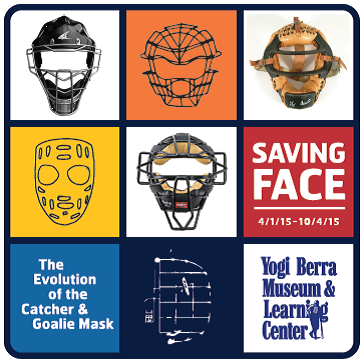 Baseball catchers and hockey goalies play the most perilous positions in their sports. Besides mental stress, they face speeding fastballs and flying pucks, coming at them like missiles out of a fog.
And so the mask is their most precious – and personal – piece of body armor.
It seems almost unfathomable, but catchers and goalies once played bare-faced. Yet increasing facial injuries ultimately led to the invention of game masks, and they have evolved greatly through the years.
Of course, mask-wearing goes back to the early years of civilization, mostly for ritual practices. Today masks are cultural touchstones, for Halloween and masquerades and other efforts to disguise.
But for the catcher and goalie, both resembling medieval warriors, there's no disguising their uniqueness of responsibility or the value of their most safety-centric protection. Their mask is the ultimate face-saver.