Billie Jean King: Champion. Activist. Legend.
Now extended until December 2023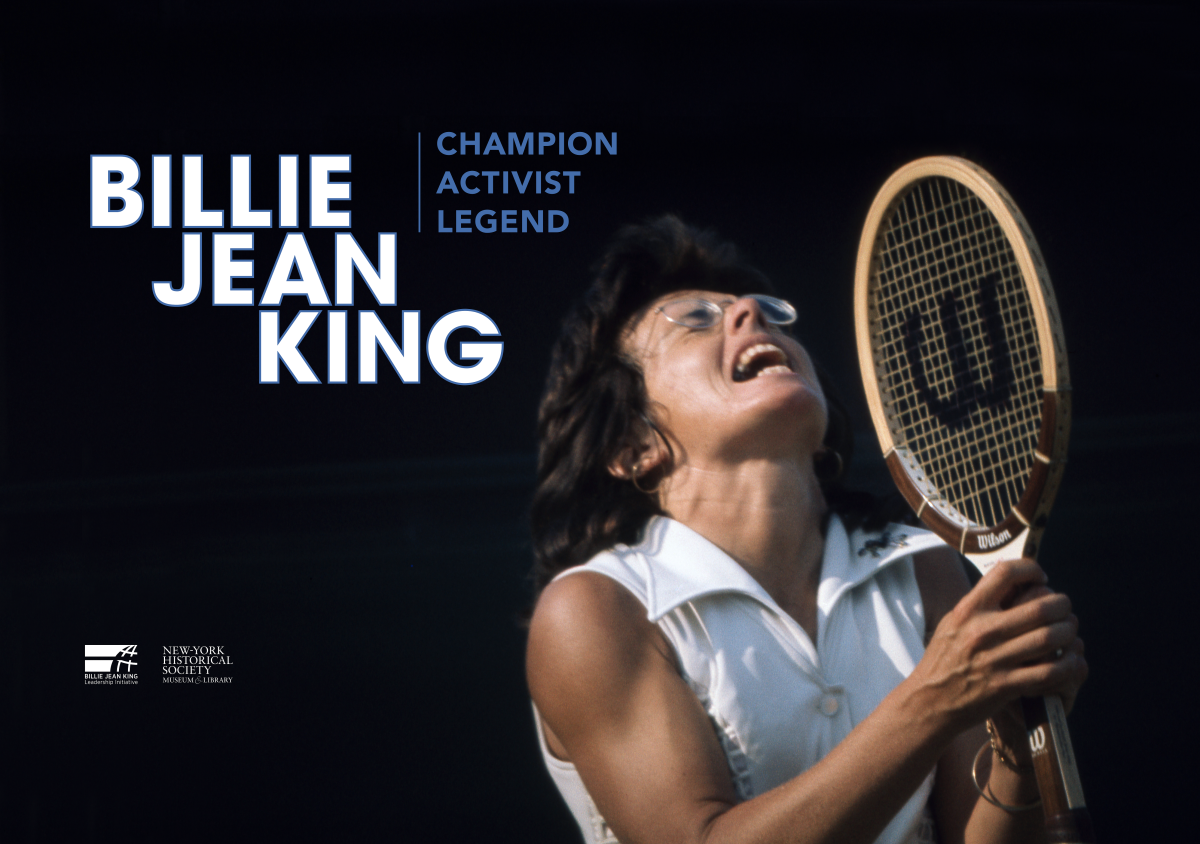 Organized by the New-York Historical Society, this traveling exhibition presents more than 75 photographs of King's extraordinary life, including her journey to achieve 39 Grand Slam titles and the world number one ranking in women's tennis. An inspirational champion on and off the court, King's lifelong advocacy for equality and social justice is brought to life in this first ever exhibition about her life.
Billie Jean King's impact extends far beyond her achievements on the tennis court. In the 1970s she lobbied for the passage of Title IX and testified before Congress on behalf of the Women's Educational Equality Act. King fought for and obtained equal prize money for women at the US Open in 1973, and is renowned for her celebrated win over Bobby Riggs in the "Battle of the Sexes" match on September 20, 1973. Her advocacy for equal rights continues today.
King was named among the "100 Most Important Americans in the 20th Century" in the Fall 1990 Special issue of Life magazine. President Barack Obama presented her the Presidential Medal of Freedom in 2009, making her the first female athlete and first female member of the LGBTQ+ community to receive the prestigious award. Over her long career, she has continually leveraged her role as a public figure to champion human rights, challenge discrimination and fight for gender equity.
This exhibition reveals the full persona of Billie Jean King and her accomplishments. She fought hard to become the reigning female tennis champion, but her story — as told in this exhibition — reaches people everywhere as she confronts discrimination in all forms. Tennis gave her a platform that has enabled her to advocate for equality the world over.