Emmy-winning MLB Network anchor Brian Kenny and Billy Bean, MLB's VP for Social Responsibility and Inclusion, will discuss all things baseball, followed by a signing of Kenny's acclaimed new book, Ahead of the Curve: Inside the Baseball Revolution at the Yogi Berra Museum & Learning Center on Dec. 13 at 7 p.m.
Kenny and Bean, who came out as gay after he left the San Diego Padres in 1995, will also discuss how the sport is changing from a cultural and social perspective.
One of the game's most intelligent and passionate observers, Kenny has been trying to reshape the way fans think about baseball. For baseball lovers of any age, Ahead of the Curve is an entertaining read and ideal holiday gift.
Kenny frequently uses baseball history to explain how the game has evolved, and why it's time to ditch outmoded thinking. Ahead of the Curve – "one of the most significant baseball books of the year," according to Bob Costas – is a cutting-edge look at where baseball is, and where it is going.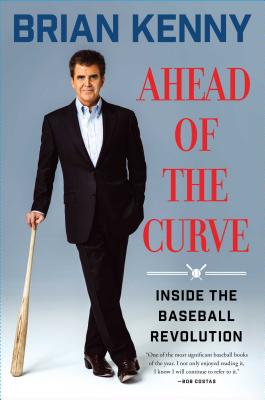 Kenny has been at MLB Network since 2011 and currently hosts MLB Now, and MLB Tonight, which covers breaking news and the most recent trends in the game. He previously worked at ESPN, where he was an anchor for 14 years on SportsCenter, Baseball Tonight and Friday Night Fights.
Books are available for purchase at the Museum. To RSVP call (973) 655-2378.