The Museum & Learning Center is a hotbed of summer camp fun and learning!
Each year, our baseball and softball camps for boys and girls ages on the nearby Montclair State playing fields have proven to be fun-filled weeks of instruction and activities under the supervision of top-notch instructors.
Each camper will receive personalized instruction from the coaching staff. Through specialized stations and game competition, the camps focus on fun and fundamentals – while providing instruction in proper hitting, bunting, pitching, baserunning, fielding, position play and more. For optimal learning, campers will be split into beginning and advanced groups based on skill level. Campers are provided refreshments and lunch each day, and will also receive a camp certificate and t-shirt for attending.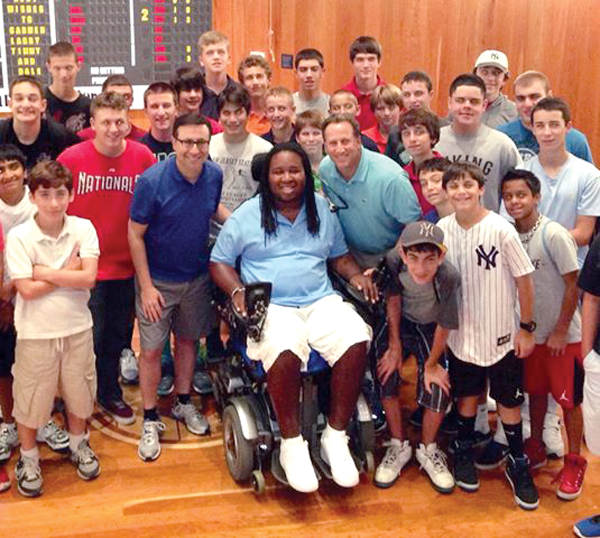 The Yogi Berra Museum & Learning Center's baseball and softball camps are generously supported by the Borman Family Foundation.
Softball Camp The Museum's 2017 softball camp will be held June 26-30 from 9 a.m.-3 p.m. each day. Refreshments and lunch are provided each day, along with a daily Museum activity. The camp is directed by Leslie Korkgy-Valenti, a former college pitcher, teacher and one of the top youth softball instructors in New Jersey and Pennsylvania. Leslie is also co-director of several elite instruction camps (www.softballstarz.com). The camp, designed for ages 7-13, provides girls the opportunity to develop their softball skills in pitching, catching, fielding, hitting, and more.
Baseball Camp The Museum's 2017 baseball camp for ages 7-12 will be held July 31-Aug. 4 from 9 a.m.-3 p.m. each day. Refreshments and lunch are provided each day, along with a daily Museum activity. Under the direction of Andrew Mulvey, one of New Jersey's leading baseball instructors, the camp provides the opportunity for young players to improve their ability level, boost their confidence, emphasize the concept of teamwork and develop into the best player possible.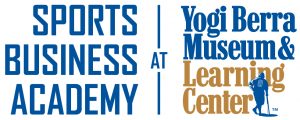 Intensive three-day program in partnership with Lunar Sports Group for high school and college students seeking a career in sports. Students are provided a unique opportunity to network and gain insights from highly accomplished professionals, becoming better prepared to start their career in sports.
The program will be held Aug. 7-9. Program runs from 9 a.m.-3 p.m. each day. Registration $299 (or $275 if you register by April 1, 2017). To register:
Make checks payable to Sports Business Academy, c/o Yogi Berra Museum & Learning Center, 8 Yogi Berra Dr., Little Falls, NJ 07424 or pay online here.