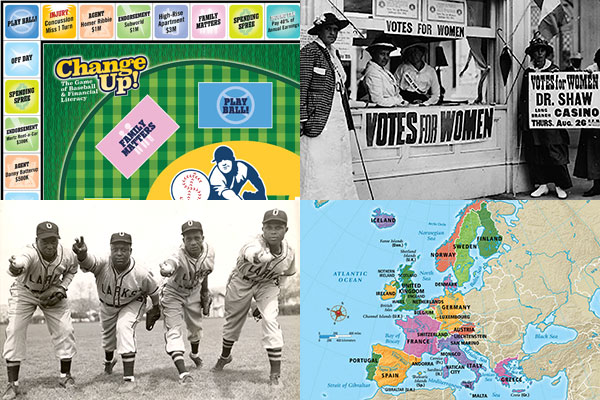 Baseball & Gender
Learn about the history of women's baseball, and consider how sporting culture has challenged conceptions of gender throughout our nation's history.
Financial Literacy Through Sports
How do athletes manage the financial windfalls that come with professional success? Explore the challenges that sports figures face when their dreams come true.  
We will be offering other workshops on August 19 and August 20, both available on our Calendar page.
All PD Workshops explore the Museum's FREE ONLINE CURRICULA — comprehensive lesson plans that can be taught live in the classroom or used remotely for engaging and accessible E-LEARNING.