Gwen Moten: From Birmingham to Botswana
In celebration of Black History & Women's History Months,
the Yogi Berra Museum & Learning Center presents:
FROM BIRMINGHAM TO BOTSWANA
A One-Woman Show
Written & Performed by GWEN MOTEN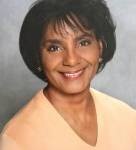 If not for the intercession of her mother, Gwen would have been one of the tragic Civil Rights victims in the 1963 church bombing in Birmingham, AL in 1963, the bombing that killed four little girls, one of whom was Gwen's best friend. From Birmingham to Botswana takes us on an incredible journey of growing up African American in 1960's Alabama and evolving into an international leader and artist.
Gwen Moten is a Broadway veteran, international concert artist, White House Appointed US Cultural representative, master storyteller and the current executive director for Newark's Mayoral Office of Arts, Cultural Development & Tourism.
WHO: Young people, age 10 and up & their adult chaperones
WHEN: 4 SHOWS ONLY!
Tues, Mar 12 @ 10am – SOLD OUT
Tues, Mar 19 @ 10am
Thurs, Mar 28 @ 5pm
Tues, April 2 @ 10am – SOLD OUT
WHERE:  Yogi Berra Museum & Learning Center Theater, 8 Yogi Berra Drive,
Little Falls, NJ (on the campus of Montclair State University)
COST: $5/person; SEATING IS LIMITED
To book your youth group/purchase tickets and for more info email or call:
Jenny Pollack, Education Director
[email protected]
cell. 718.974.3984
Museum main #: 973.655.2378
[email protected]
www.yogiberramuseum.org