HISTORY
Yogi Berra's values, extraordinary accomplishments and lifelong commitment to the education of young people are the inspiration and foundation of the Yogi Berra Museum & Learning Center.
The idea for creating the independent, nonprofit institution germinated after Montclair State University awarded Mr. Berra, a longtime resident of Montclair, NJ, an honorary doctorate degree in 1996.  Shortly thereafter, a minor-league ballpark on campus was named after him. Then a group headed by MSU board trustee Rose Cali began plans for a museum adjacent to the stadium, which would tell Mr. Berra's inspirational story and serve as an educational model.
Since officially opening its doors on Dec. 4, 1998, with students and teachers from the Bradford School in Montclair, NJ being the first public visitors, the YBMLC has become a hugely popular destination for sports fans and educators alike.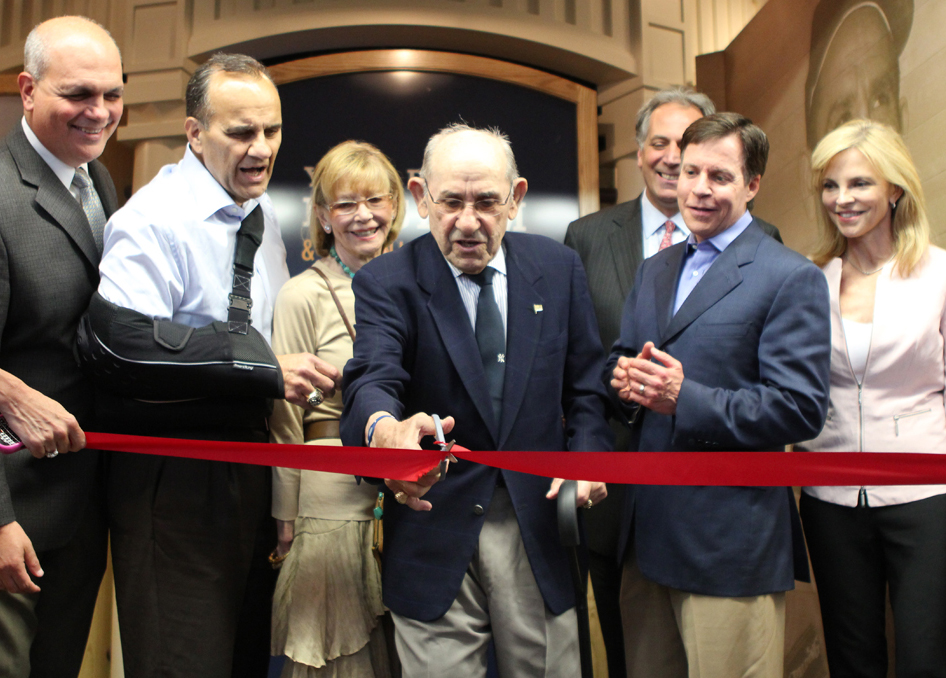 From l. to r.: Mark Markowitz, Museum president, Joe Torre, Carmen Berra, Yogi Berra, Bob Costas, James Manfredonia, Museum board member, Julie Jackson, Museum vice president, celebrate reopening in 2011.

After an extensive renovation in 2011, it has grown into the New York metropolitan area's premier sports education center. The YBMLC is an engaging walk through the life and career of one of the most beloved sports figures of all time – as well as the most quoted American. From growing up in the Great Depression to his service during World War II to his legendary career as catcher of the Yankees' dynasty from the late 1940s to early '60s, Yogi Berra's values and character have made him the great American success story.
The Yogi Berra Museum & Learning Center – which empowers students through year-round character-based programs – is a poignant reminder to young people that they, too, can be anything they want to be.
Educational programs are created in collaboration with faculty from Montclair State University as well as professionals in the world of sports, business and the arts.
MISSION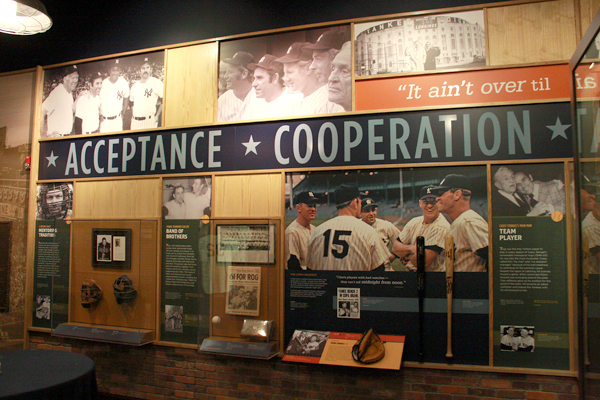 Our mission is to preserve and promote the values of respect, sportsmanship, social justice and excellence through inclusive, culturally diverse sports-based educational programs and exhibits.