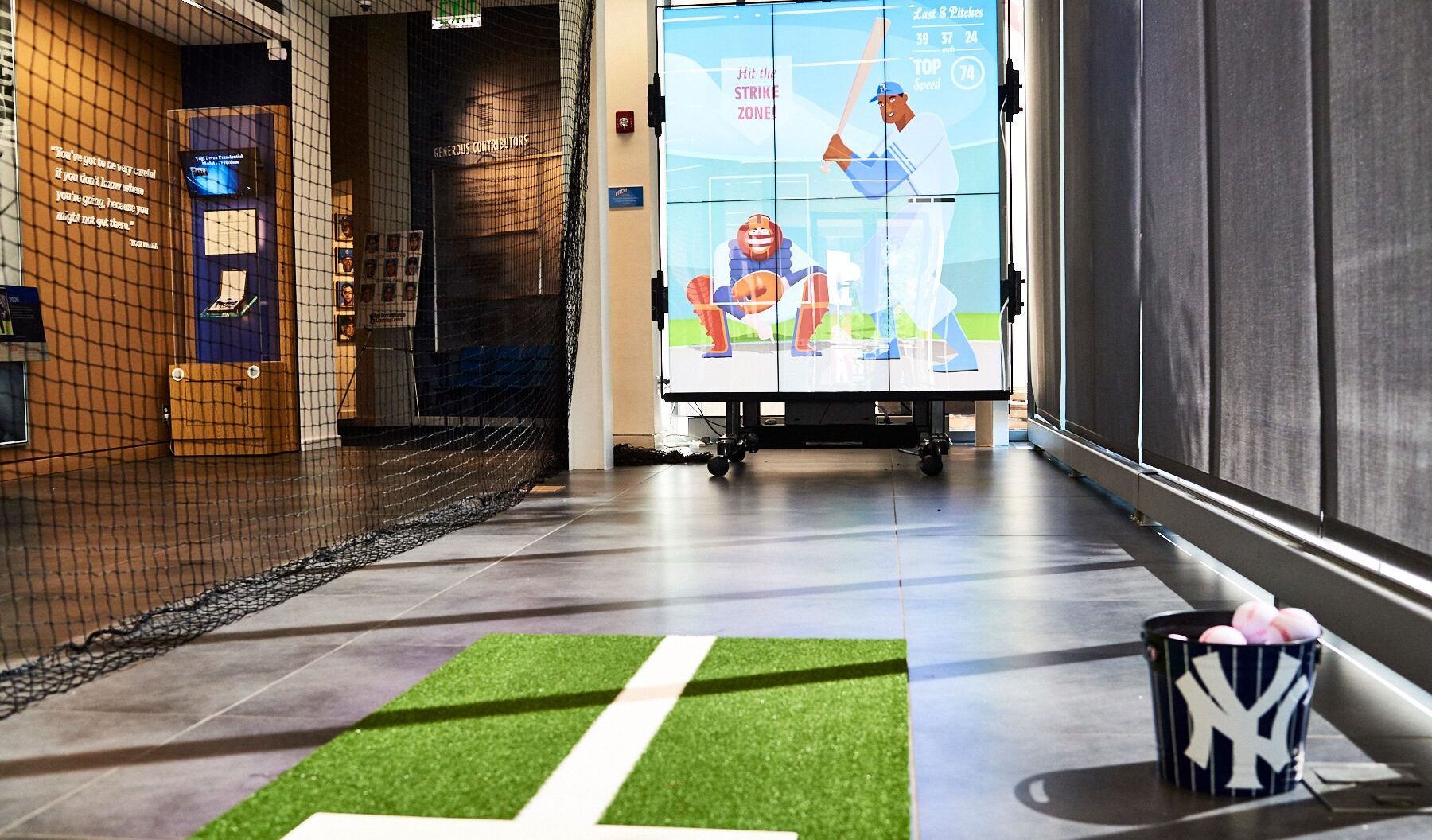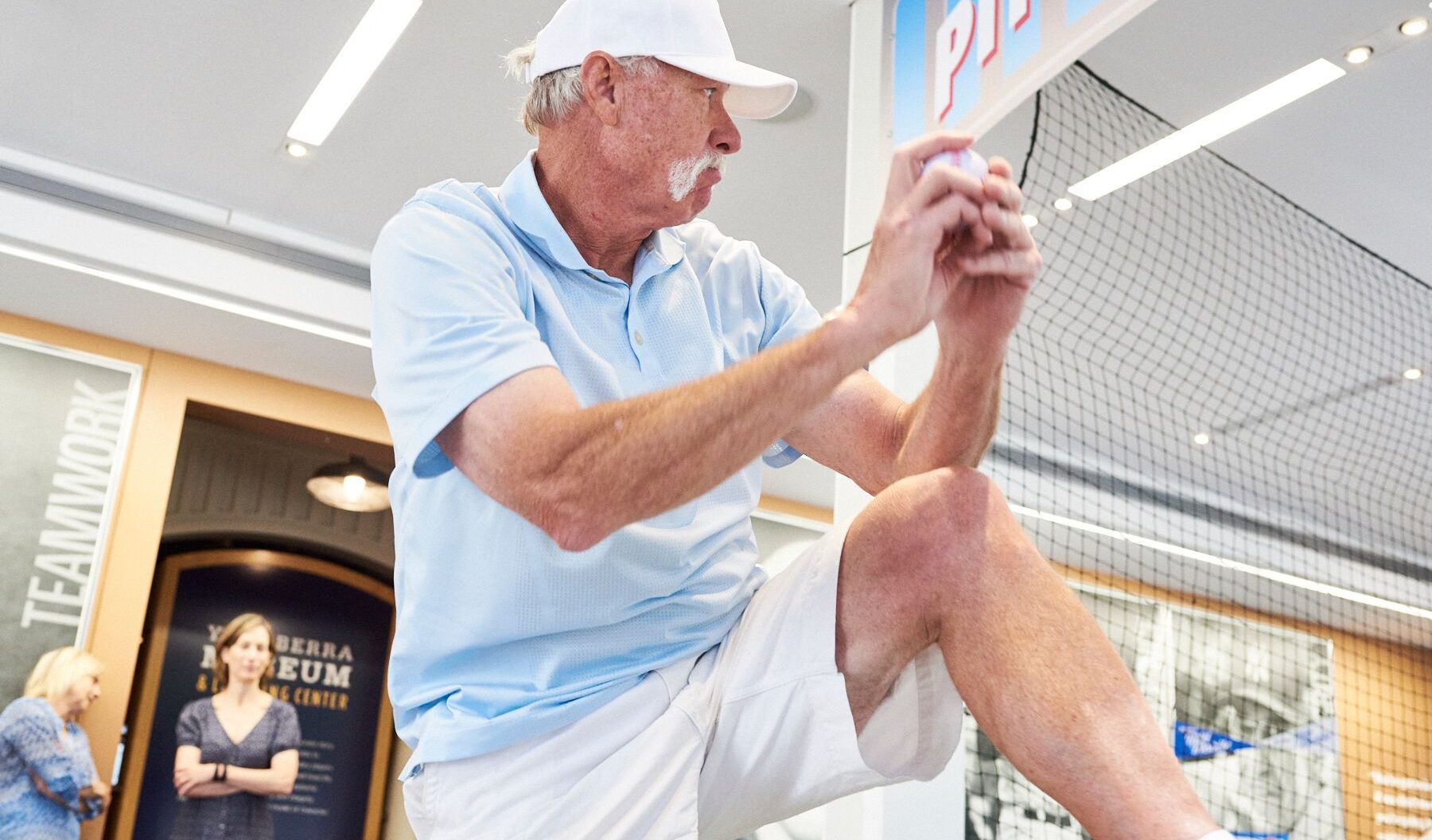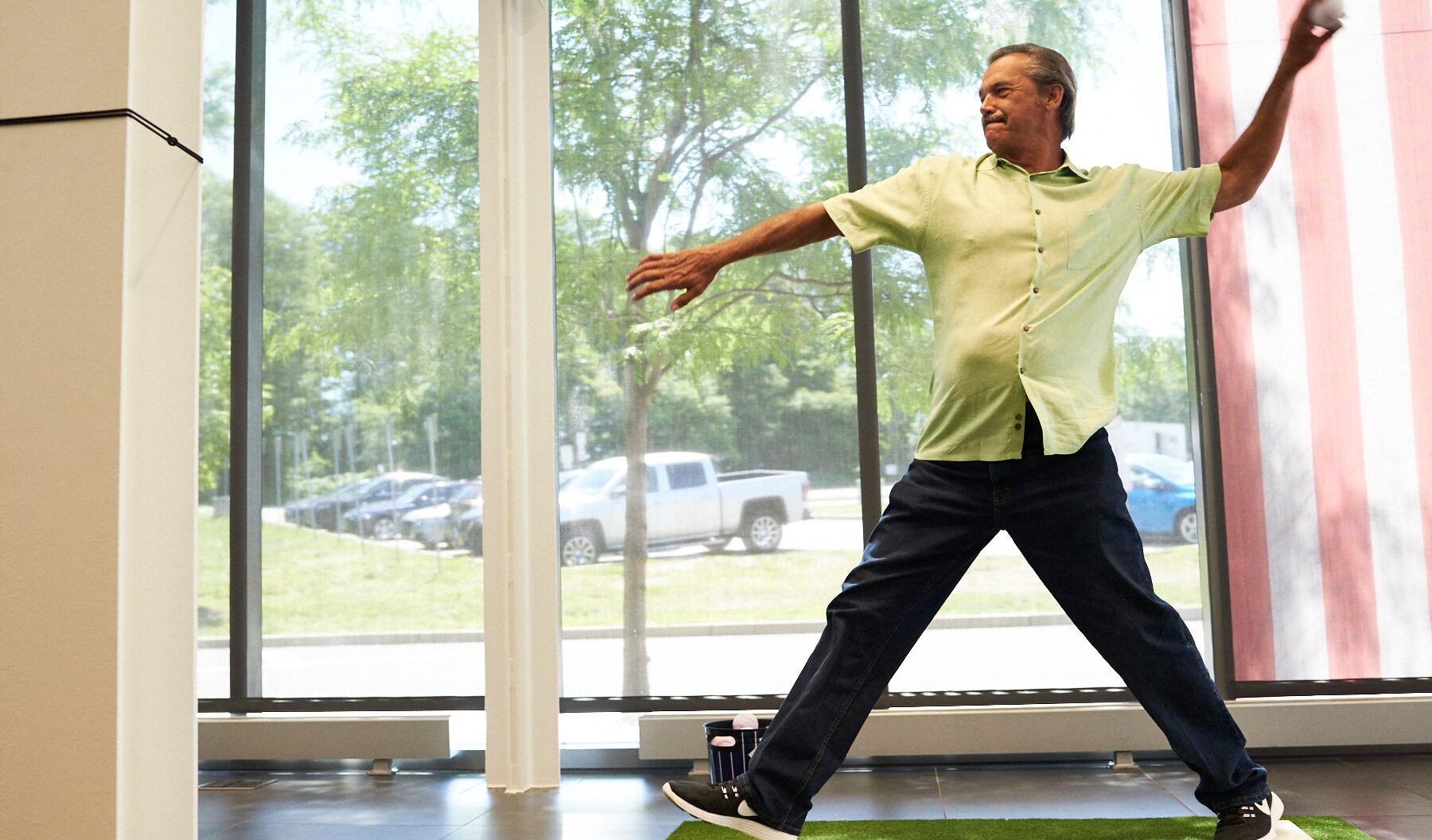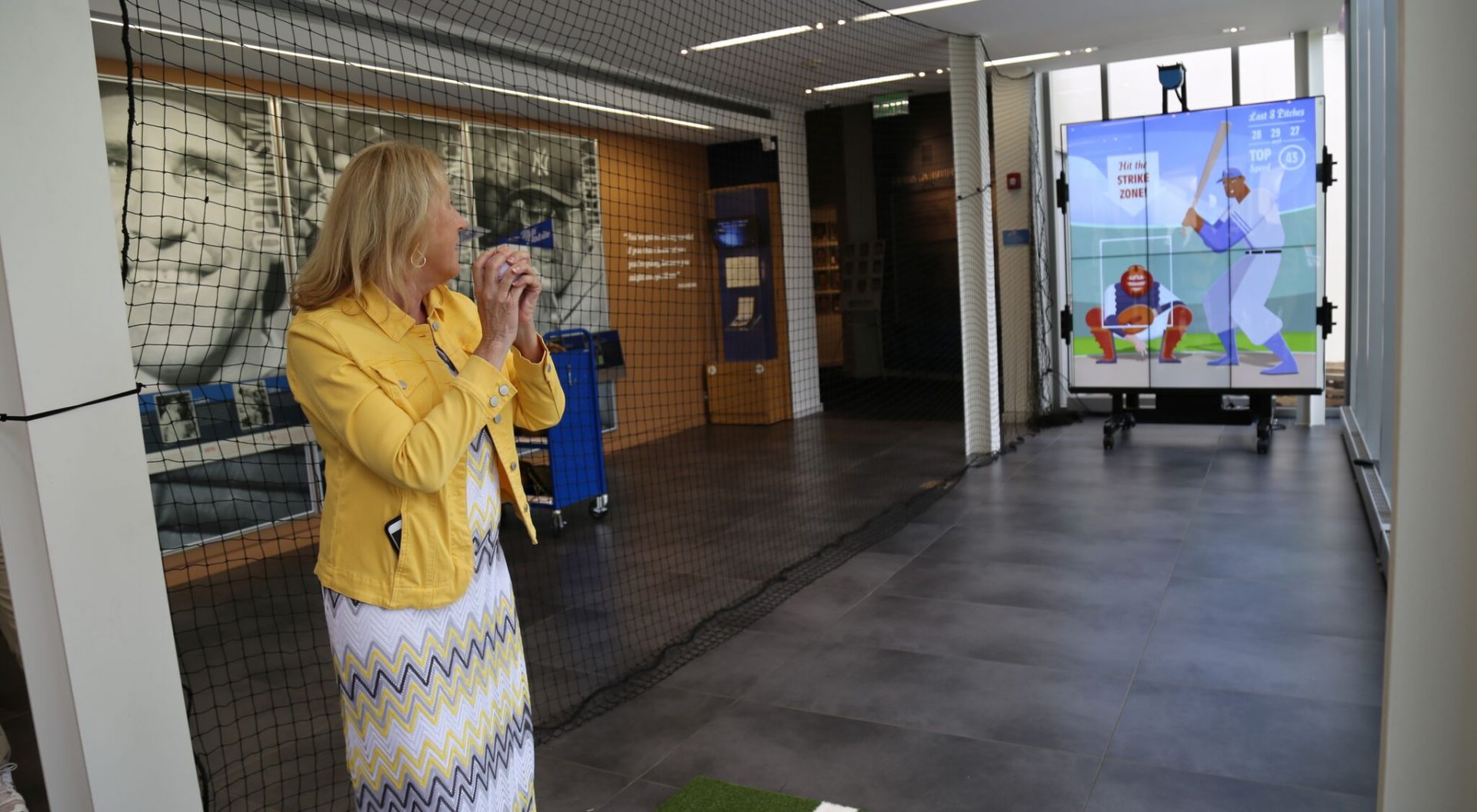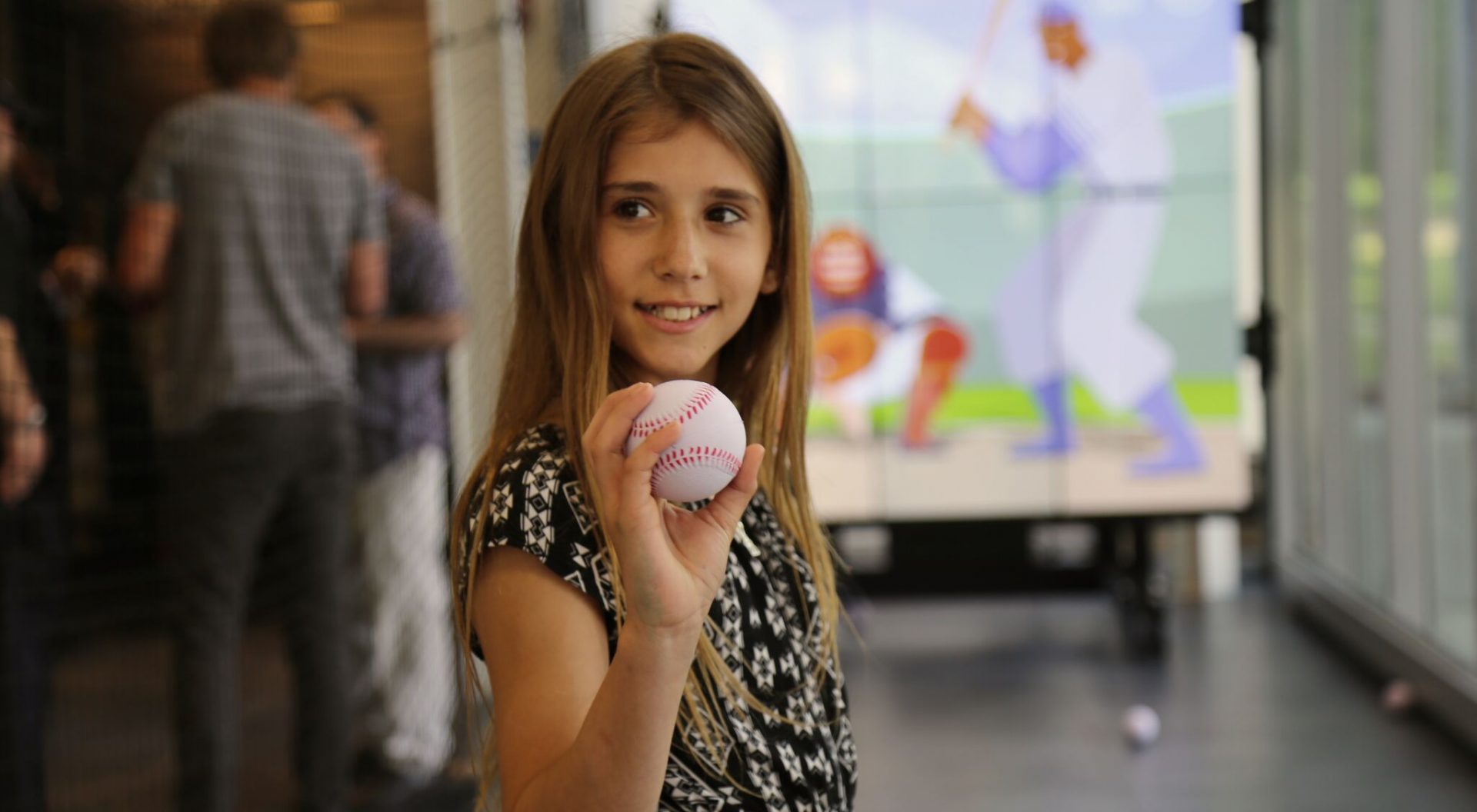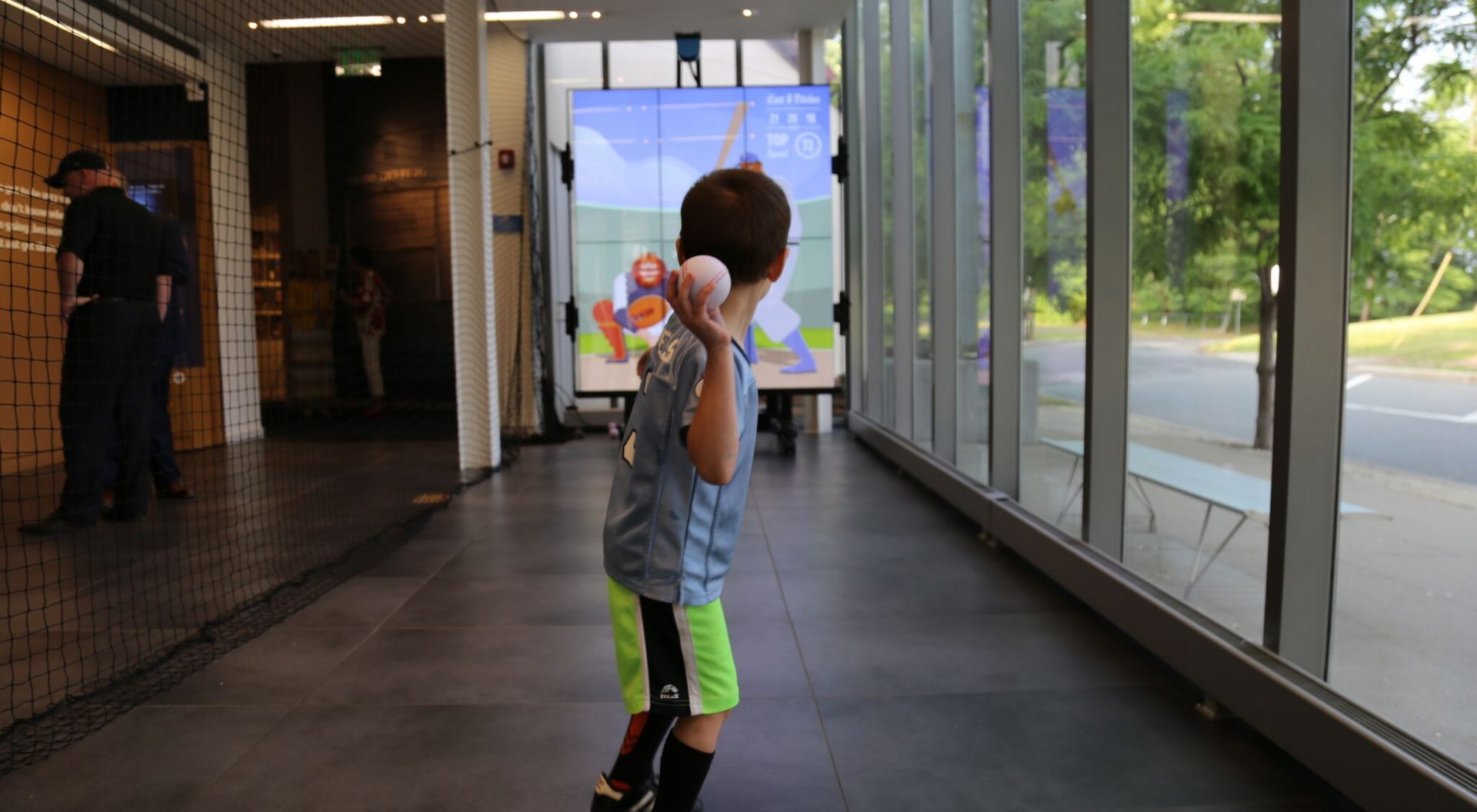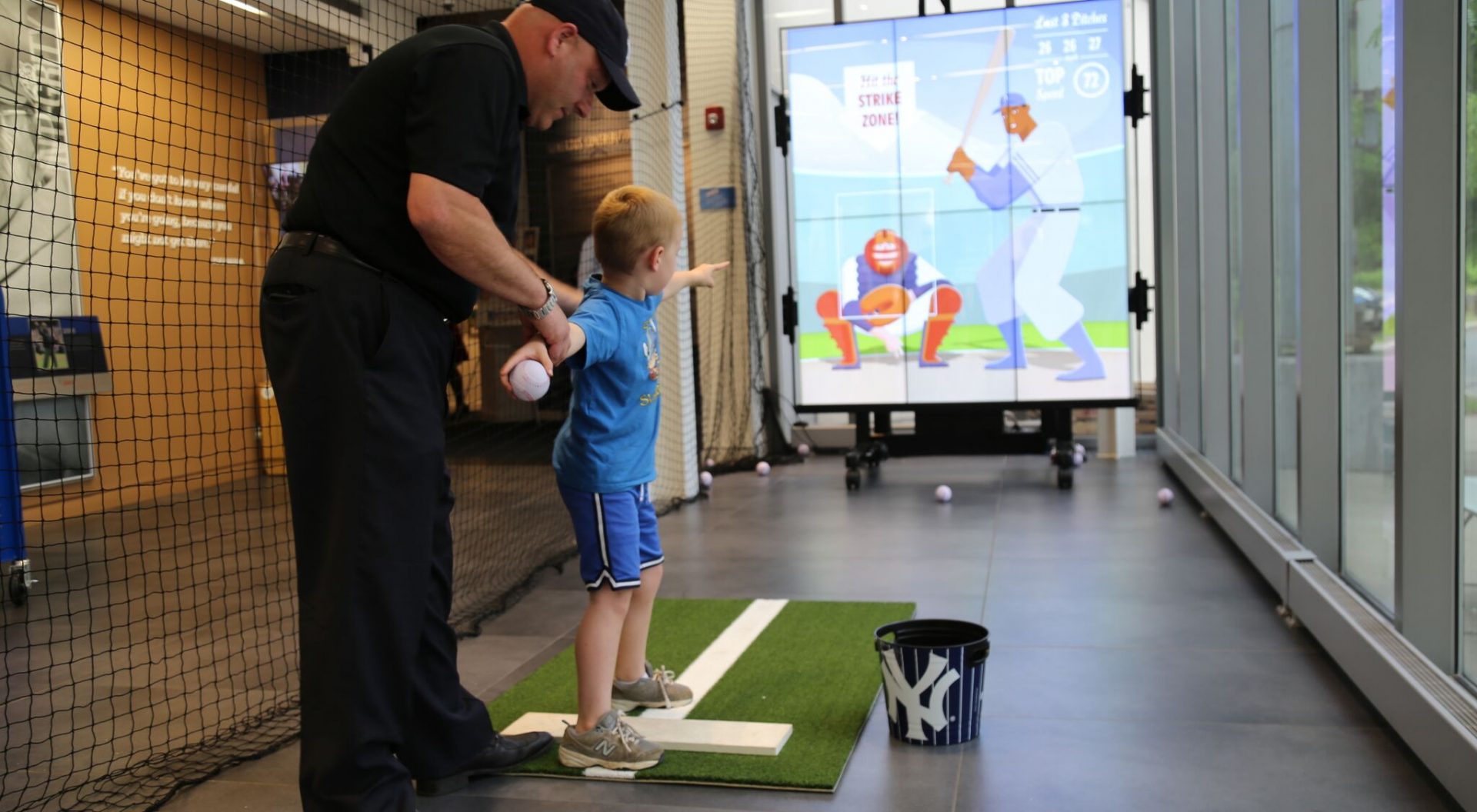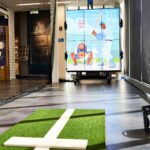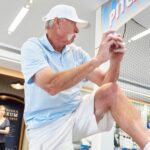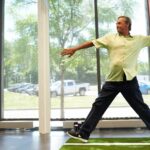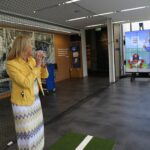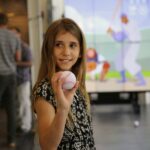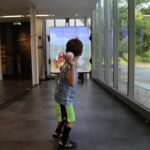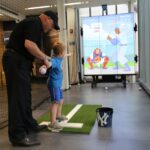 PITCH! is an immersive experience that will excite visitors of all ages, while providing the basis for a range of educational curricula for visiting school groups, youth sports teams and other youth development organizations.
Sited within the Museum's 800-square foot atrium, PITCH! allows visitors to face off against an animated batter and catcher displayed on a video wall. When players throw a soft rubber ball against the wall, the installation tracks the ball's measured velocity as well as the accuracy of the pitch ("strike" or "ball.") The animated characters on screen react to each pitch in keeping with the rules of the game, with the batter swinging at "good" pitches and passing on balls, and the catcher delivering an apt "Yogi-ism" as appropriate. Players can compare throwing speeds, which will flash on screen after each pitch.
The exhibition incorporates state-of-the-art technologies donated to the Museum by Stalker Radar, the country's leading manufacturer of speed radar. Further support for PITCH! was provided by the Blanche & Irving Laurie Foundation, and the Hyde and Watson Foundation.