Our Sponsors
The Yogi Berra Museum & Learning Center recognizes the following generous supporters whose major gifts help to make our work possible.
Patty and Jay Baker
The Benenson Family Foundation
Stephen and Mary Birch Foundation
The Borman Family Foundation
Cartesian
Duane Morris
George and Reva Graziadio Foundation
The Bob and Dolores Hope Foundation
Investors Bank
Jewels of Charity
The Blanche and Irving Laurie Foundation
Major League Baseball
McMullen Family Foundation
Peter Murphy
New Jersey Casino Reinvestment Education Development Authority
New York Yankees Foundation
The Seedlings Foundation
The Bob and Vivian Smith Foundation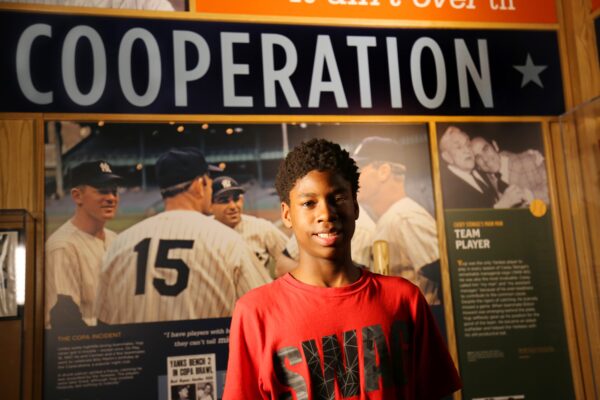 Our Partners
The Museum is proud to partner with the following organizations in keeping Yogi's legacy alive for a new generation.
A.L.S. Association Greater New York Chapter
Babe Ruth Birthplace & Museum
Big Brothers Big Sisters of Essex, Hudson & Union Counties
Bloomfield Veterans Center
Boys & Girls Club of Newark
Brooklyn Children's Museum
Community Hope
Hackensack University Medical Center Foundation
Heroes and Cool Kids
JAG Physical Therapy
LeRoy Neiman Foundation
Lunar Sports
Montclair Fund for Educational Excellence
Montclair State University
National Baseball Hall of Fame & Museum
New Jersey Arts Council
New Jersey Hall of Fame
New York Presbyterian Hospital
Parabolic
RWJBarnabas Health
Smithsonian Institution
Super Essex Conference
YES Network
To find accommodations near Yogi Berra Museum & Learning Center, visit HotelsCombined.