When Baseball Led America
Essential Question:
In what ways has professional baseball both reflected and disrupted systems of racial oppression in 20th-century America?
---
Overview
In this lesson, students will learn about American baseball in the years before and after Jackie Robinson's entrance into the Major Leagues. Considered one of the most important moments in the advancement of racial equity in America, Robinson's first Major League game, in 1947 at Ebbet's Field in Brooklyn, has long been celebrated as the centerpiece of a long story about overcoming racial injustice that found baseball ultimately leading the country into a new era. But the story is as complicated as it is long. Here students will explore the rich and complex history of the Negro Leagues, where Robinson and so many other Black athletes played before Jackie's ground-breaking rookie year with the Dodgers. In addition, students will consider the ways in which racism affected baseball well after Robinson's desegregation of the sport.
Students will learn about the demographic shifts of the Great Migration and the forces that both pushed and pulled African American populations out of the American South. They will consider the ways in which the Negro Leagues presented both a special opportunity for Black Americans and a limiting structure. First-person accounts from affected players and quantitative graphs comparing player salaries in the Negro Leagues and the Major Leagues will expose the inequities of segregated baseball. Other support materials will illustrate ways that Negro League baseball afforded Black ballplayers a degree of empowerment that was rare in American life. A classroom debate will give students the opportunity to explore different sides of the Negro Leagues' story.
Jackie Robinson's entrance into the Major Leagues will be considered at length, primarily through clips from Ken Burns's iconic documentary, Baseball. Students will investigate the role played by Branch Rickey, the man who signed Robinson to a Major League contract, just as they'll reflect on the enormous challenges Robinson faced on his journey.
Jackie Robinson desegrated Major League baseball, but the difficulties for Black players were far from over. The lesson ends with an exploration of the moment Hank Aaron broke Babe Ruth's home run record. To many African Americans, Hank Aaron became emblematic of the Black athlete who, through superior ability and personal character, overcame formidable obstacles. For Americans who faced prejudice, Aaron showed that they too could dream big. At the same time, racist reactions to Aaron's achievement diminished some of his glory.  
Students will emerge with an understanding of baseball's complex legacy in the realm of civil rights: the gains for Black Americans with Jackie's achievement, the loss of Black autonomy with the demise of the Negro Leagues and the ways in which the struggle for racial justice persists in our national pastime – and society — today more than ever.
Objectives:
Students will be able to:
Analyze maps and graphs relating to the Great Migration.

Evaluate primary source materials.

Compare racial attitudes in different periods of American baseball history.

Identify ways in which the history of the Negro Leagues complicates the story of race relations in American baseball.

Make inferences from graphs and historical documents regarding the role of the Negro Leagues.

Analyze challenging historical documents that illustrate antiracist and racist responses to Hank Aaron's home run record.

Take a debate position, supporting arguments with reference to historical materials, graphs and documentary film clips.

Analyze the cultural, social and political significance of Jackie Robinson's career in Major League Baseball.

Identify ways in which sports can influence and guide changes within a broader culture.

Organize a range of historical materials into a classroom "exhibition" that includes explanatory wall text.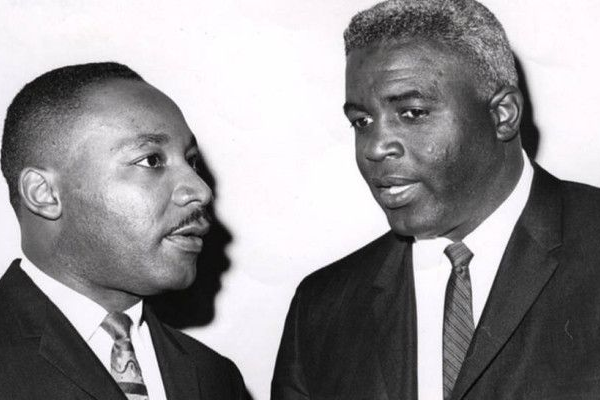 Activity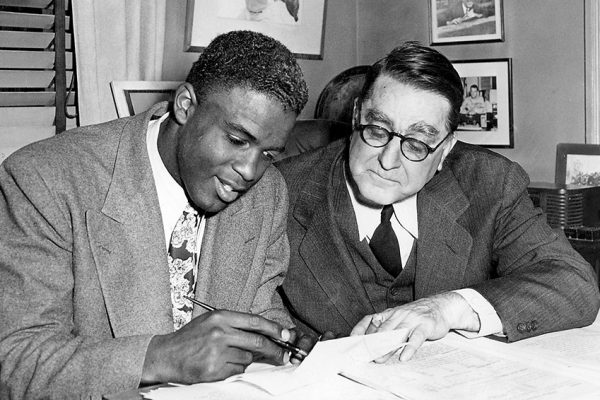 Key Terms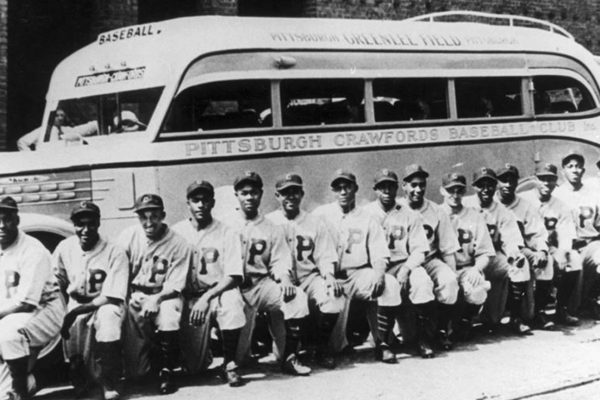 1. Race & Movements Across the Map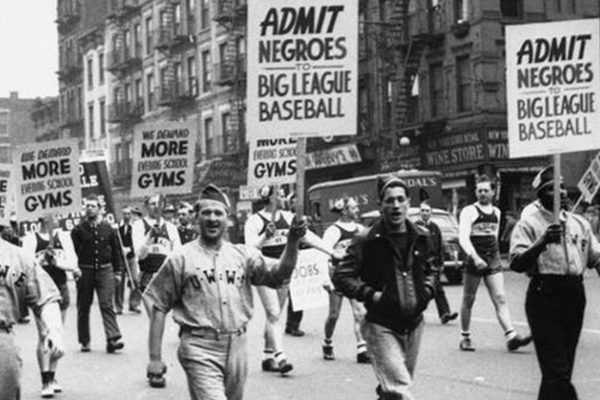 2. Life in the North/Baseball in the North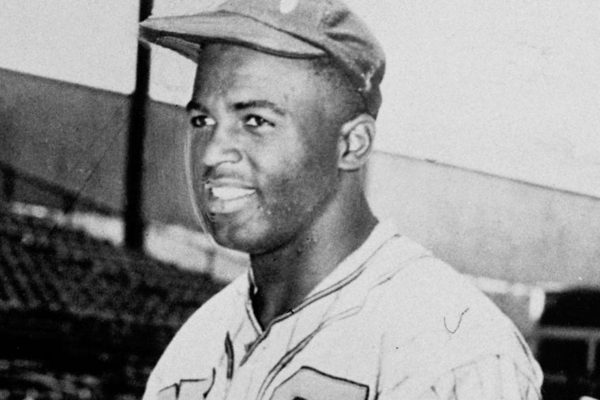 3. Race & Baseball After Jackie Robinson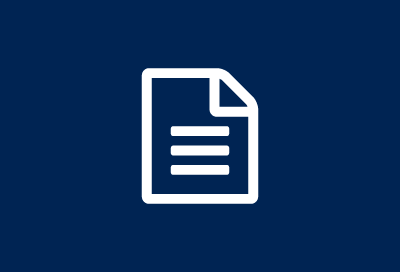 Printouts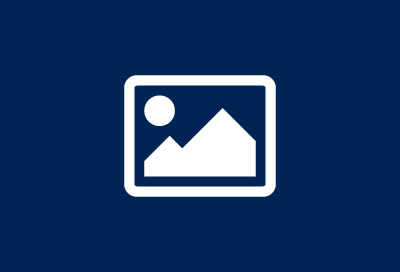 Images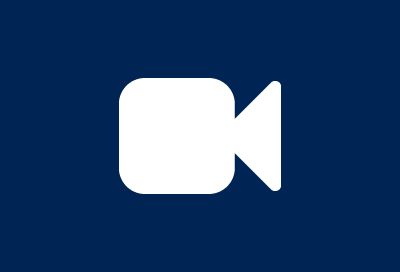 Videos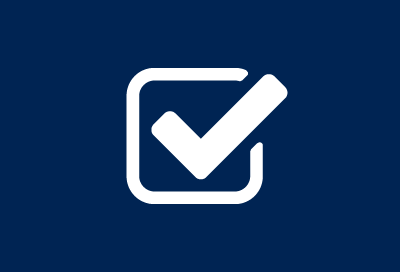 Standards
Post-Lesson Survey
After completing one or multiple sections in the available lesson plans, please take 2 minutes to complete this survey. Your feedback will be extremely valuable for future curriculum updates and additions.
---
Additional References
Fiction dealing with issues of race and identity:
Curtis, Christopher Paul. The Watsons Go to Birmingham. New York: Yearling, 1995.
Latham, Jennifer. Dreamland Burning. New York: Little, Brown, and Co., 2017.
Levine, Kristin. The Lions of Little Rock. New York: Puffin, 2012.
Thomas, Angie. The Hate You Give. New York: Balzer and Bray, 2017
Walker, Brian F.. Black Boy White School. New York: Harper Teen, 2012.
Nonfiction dealing with historical race issues:
Beals, Melba Pattillo. Warriors Don't Cry: A Searing Memoir of the Battle to Integrate Little Rock's Central High. New York: Pocket Books, 1994.
Hoose, Phillip. Claudette Colvin: Twice Toward Justice. New York: Square Fish, 2009.
Lewis, John and Andrew Aydin. March. Marietta: Top Shelf, 2013.
Partridge, Elizabeth. Marching for Freedom: Walk Together Children and Don't You Grow Weary. New York: Penguin, 2004.
Nonfiction dealing with baseball and integration:
Robinson, Jackie. I Never Had It Made: An Autobiography of Jackie Robinson. New York: Putnam, 1972.
---
In the Museum
For educators who would like to build on their classroom experiences with a visit to the Yogi Berra Museum & Learning Center, below are lesson-related images from the Museum's collections. See the Museum's Groups & Tours page for group visit details.